Karaoke Nights
Our resident karaoke Queen, better known as Ms Somjin, leads this festival of singing. If you like performing and you have a good voice demonstrate your talents to your classmates. Don't have talent? Just sing loud and proud and people will love you just the same
Cinema Nights
Wednesday night is cinema night. Love the movies? A short stroll from the college and you can find the Major Cineplex with five movie theatres. Just sit back and relax with popcorn and soda and you can put yourself in the fantasy world of blockbuster movies.
Bowling Nights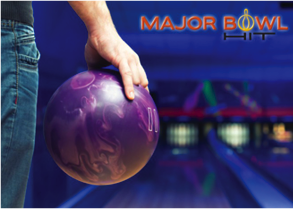 Are you the King of Pins? Test your bowling skills against your fellow classmates in a top class bowling venue. Just 15 minutes walk from the college and you can be hurling and spinning your way to spares, strikes, doubles and turkeys. How close to a perfect game will you get
Thai Massage
Come and join us for a demonstration of Thai massage. Stand near the front and you will be chosen as a willing volunteer to be pushed and pulled into unfamiliar positions that will leave you begging – for more or less? You decide!
Bangkok Nights
Come and experience a Bangkok night with the people that know them best – Thais! Sing, dance and sample a bottle of Chang or Singha while you get to know your classmates and locals in a friendly Bangkok nightspot.
Thai Cooking Class
You can't come to Thailand and not learn a few Thai dishes. The best way to learn is to practice with a local. Our Thai cooking classes will ensure you come away with a taste for Thai food and a flair for creating tasty and healthy dishes.